INFO DATA TECHNOLOGIES (PTY) Ltd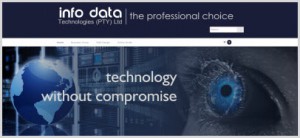 Info Data specializes in the information field. These range from the development of web pages to the recovery of lost information. On our front page we set out a number of services. Feel free to click on the various links for more information on our products.
CITY INFO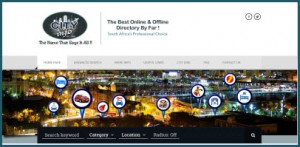 The name says it all. City Info operates as the ambassadors for every city and town in South Africa. Our new system soon to be released will be unique and a first for South Africa. Please visit our website from time to time.
TRACE IT
Traceit the central information network is a business whose main objective is to fight crime. It plays a major role in the prevention, resolution and recovery of stolen goods. In 2013 Traceit won the cash prize at the Innovation Summit as the best entry with the most votes. We are very proud of the recognition and know that we will soon be on the tongue of every household.
Trace it is also the first developers of the electronic brand mark keyboard for the recognition of brand marks on animals. For more information click on the logo and visit our website.