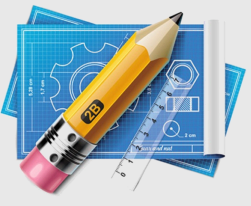 At Info Data we work in a workshop culture.  We feel it's very important for our clients to fully understand our approach to web development and believe that dialogue is the unit of currency of all our successful projects. To this end, the starting point to our Continuous approach is to run web design and web development workshops with all the project stakeholders around the table.
The purpose of these workshops is to clarify the exact deliverables and scope of the web project, and it provides the means for our teams to become familiar with how our clients envisage themselves, their customers, their goals and expectations of the project in focus.
The objectives of the initial Web Design Workshop is to ultimately gather the relevant information to be able to deliver website wire frames and concepts for review having collectively defined the following with the client.
Branding guidelines and constraints

Site structure and information architecture

Accessibility and Usability considerations

Language and browser parameters

Stock imagery and site themes
The objective of the initial Web Development Workshop is to review all of the processes and application functionality required in order to produce a Functional Requirements Document for the client to review and approve.
Due to the extensive reach of technical development, these workshops tend to be highly focused on very specific details. The web development workshops cover all  our applications such as Content Management System, Extranet Functionality, Intranet development and other bespoke online applications
Agreed deliverable's from the planning stage include:
Website Project Plan

Meeting Minutes

Website Structure Diagram

Homepage Wire-frame

Functional Requirements Documents