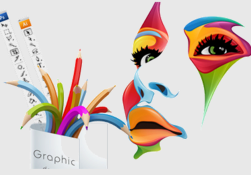 At Info Data we are passionate about web design. Our passion for design never fades and we are as meticulous about the fine detail as we are obsessive about the bigger picture. We endeavour to create state-of-the-art web sites that are the ultimate union of functionality, usability, electronic art and content delivery.
Our team of creative web designers craft intuitive web and new media design, ensuring a pleasant and engaging user experience. Info Data applies its extensive web design expertise to create innovative websites and multimedia applications, with the emphasis on effectively delivering your marketing messages and content. 
Our web site design is focused on achieving the "call to action" from site visitors, enabling you to do business online.




  




Our web design team have the technical and business savvy and experience to ensure that non-design lead considerations are taken into account from the outset, e.g.


Website Usability

Website Accessibility

Content Management

Search Engine Optimisation

Website Extensibility

Page Load Time
Web design services include:


Website Interface Design

Macromedia Flash Design

Branding & Identity Consulting

Usability Consulting & Testing

e-Newsletters Design

Banner Advertisements

Multi-media Presentations
Call Info Data for a free website design and Strategy consultation and realise your online potential today!